Our Energy, Our Future – Young Irish People speak Out
Infographic for schools – Wind farms and Biodiversity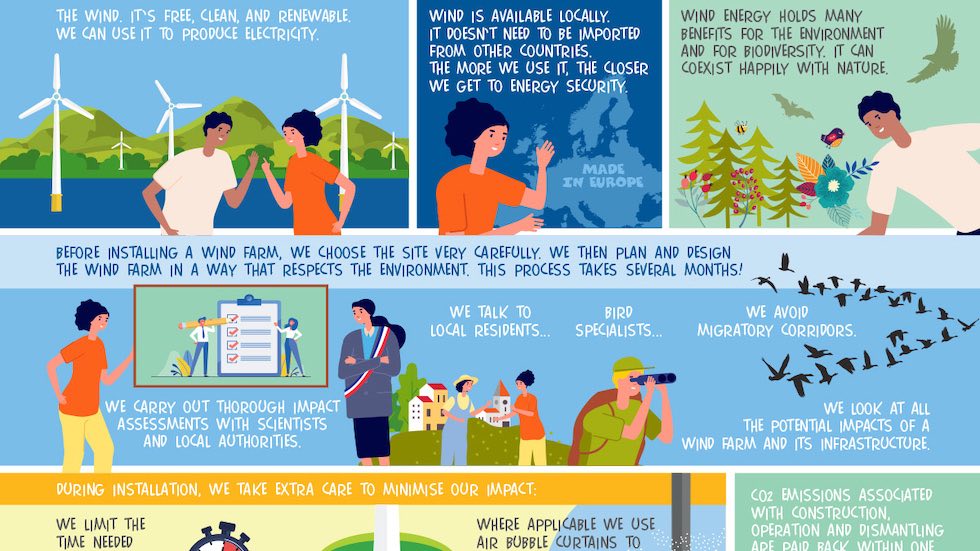 Educational infographic – The Natural Power of Wind'

In September 2021 more than 104,000 copies of the attached wind energy education poster will be carried across a number of regional newspapers.
The infographic which is printed on recycled paper, in full colour, will be printed in English on one side and Irish on the other. It is A3 in size and our hope is that it will be used in homes and classrooms across the country.
We also have downloadable PDF here for you to download and print.
Lig Don Ghaoth Séideadh

Have you seen our animated video The Power of Wind – Ireland and Climate Change?
Here are some colouring and fact sheets to get working on afterwards.
We would love to see your results. Please share with us on our social media channels or by emailing This email address is being protected from spambots. You need JavaScript enabled to view it.
Wind Energy Basics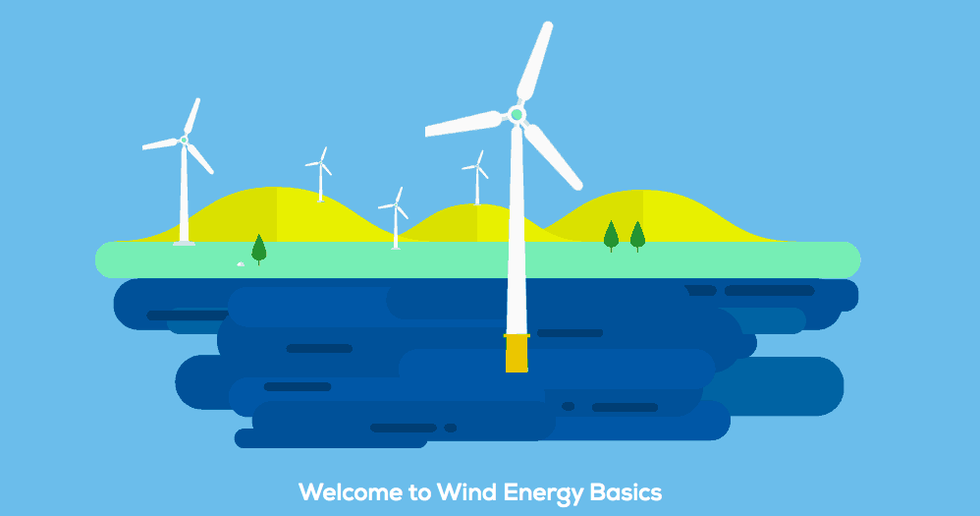 Wind Energy Basics – learn more, click here.
Tools For Schools on Wind Energy
To download the wall chart or to take our quiz please click on the images below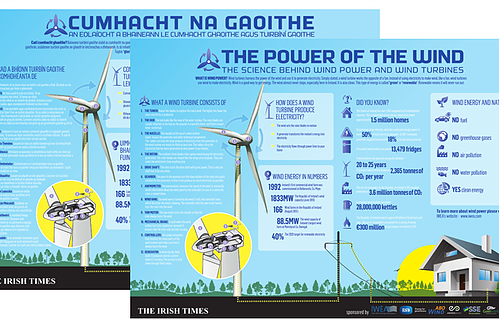 Download for parents / teachers
To download some of our educational material please click on the links below
Downloadable wind energy slide pack for your class or community group
Wind Farm Visits for Schools/Groups
Would you like to visit a wind farm and find out more about this renewable, green energy source? Wind farms across the country have open days, guided tours, walks and family days.
​
To get in touch with the wind farm you would like to visit click on the interactive map here to find contact details for your nearest.
Recent Visits
School visit with LearnRenewables – Wexford November 2019
Transition year students from Bunclody, Wexford enjoyed a lesson in wind energy from LearnRenewables (a community education organisation based in Dundalk IT) and IWEA this week. The school previously won an Eco-UNESCO Environmentalist Award with their project on the benefits of wind farms https://www.independent.ie/regionals/enniscorthyguardian/news/judges-blown-away-by-fcjs-turbine-project-36976536.html As many as 100 students attended the talk and demo throughout the day.
The visit was sponsored by the Irish Wind Energy Association (IWEA).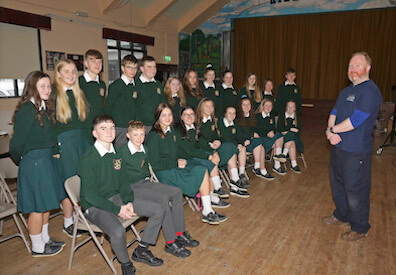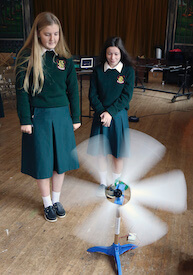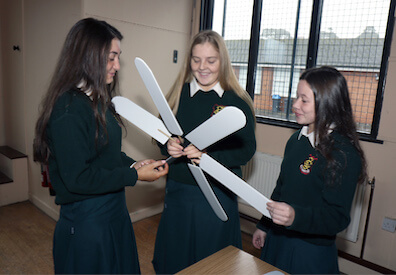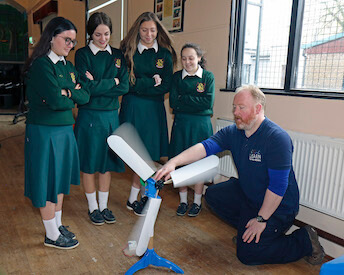 School visit with LearnRenewables – Kildare April 2019
Primary students in this Naas school were visited by LearnRenwables (a community education organisation based in Dundalk IT) in April. The students worked together to build model turbines and discussed the role of renewable energy in Ireland, its role in climate change and the potential to produce clean energy for their homes and school.
The visit was sponsored by the Irish Wind Energy Association (IWEA).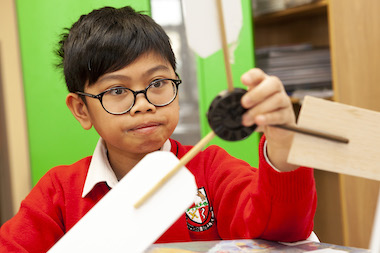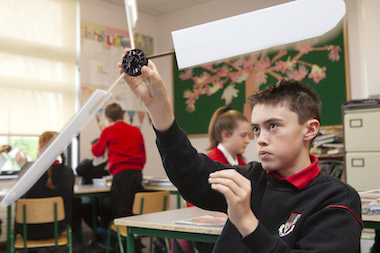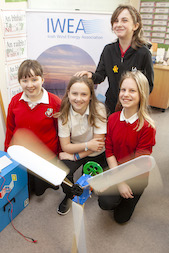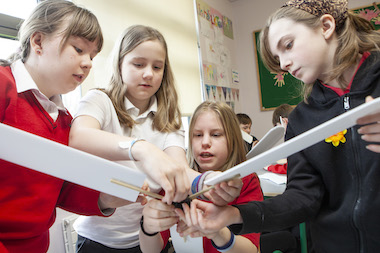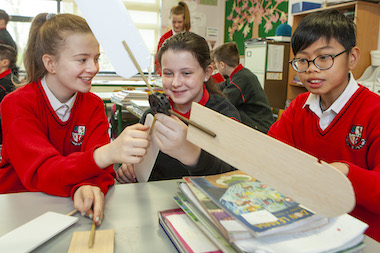 School Visit with LearnRenewables – Donegal March 2019
Students from Donegal had a visit from LearnRenewables in March. Over 100 students saw first hand the potential power of wind energy and its role in tackling climate change.
This visit was sponsored by Energia #powerbehindyourpower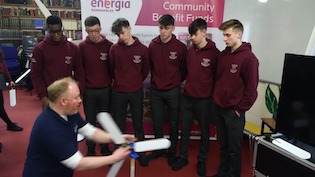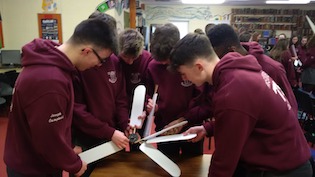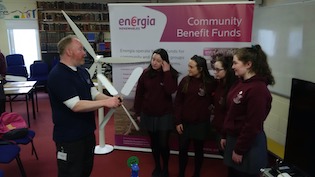 Children from Brannockstown National School, Kildare visit Mountlucas wind farm in Offaly in January.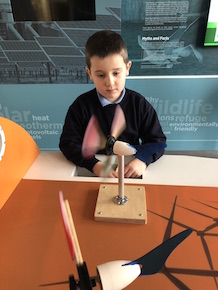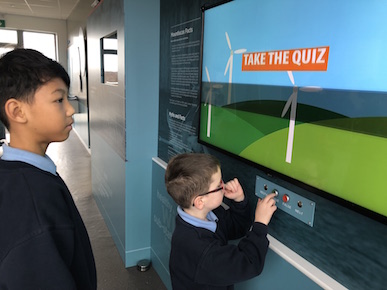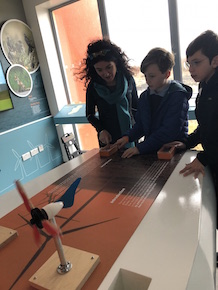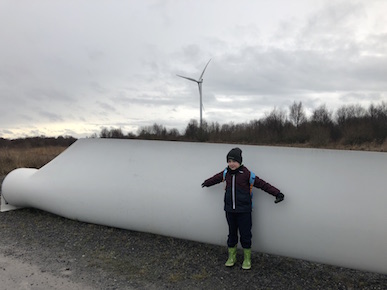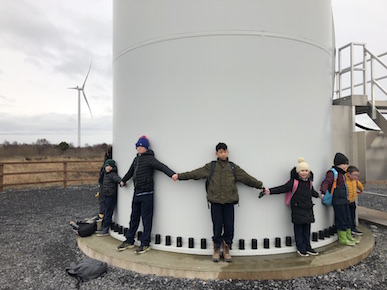 Students from Naas Community National School visited Mount Lucas Wind Farm in Offaly in December as part of their lesson on green energy.
Below are some of their images from the day as well as a Video Link of the trip